Arinih last day utk Dr Ir Alita Dewi ( x-lecturer electrical machine & power system analysis aku) berada di bumi Malaysia. Actually dia nih muda lagik n still single but dah ader title Dr n Ir. Dia dah tamat kontrak selama 3 thn mengajar kat sini dan ada pihak2 berwajib tak menyambungkan kontrak dia. Mlm nih sumer bebudak pempuan kls aku gi rumah dr alita. Kitorg borak dari kol 10.45 sampai kol 12. Sambung plak sesi tangkap-menangkap gambar. Rasa sedih plak, sebab maybe aku agak close ngan dia especially sem nih n sem lepas coz selalu temankan wid jumpa dia discuss pasal PSM. Thanx a lot for everything that u gave us. We'll appreciate wutever u've done before, semoga doa Dr nak tgk kitorg sukses akan dimakbulkan oleh Allah. Doa kami semoga Dr selamat sampai ke jakarta dan all the best in ur future. Itu jer buah tangan yang sempat kami beri dalam keadaan kelam-kabut, wutever pun hope u forget us not!!! We Love You Very Much!!!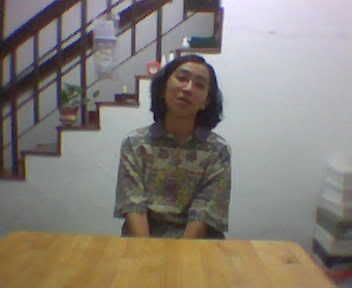 Dr Alita Dewi, orgnyer simple tapi berisi. Thanx for everything Dr.
P/S: Sebelum ke rumah Dr Alita, ke JJ Ayer Keroh dulu, beli somethin' for her. Sebelum tu pulak, kitorg dari rumah kiyai n the gang coz diorg buat majlis tahlil dan doa selamat (katanya ada budak rumah tu psg niat). Thanx utk nasi goreng+karipap+kek pisang+air sirap. Semoga kita semua diberkati olehNya.....